News:
FOLLOW ALL RECENT CAMSO NEWS ON FACEBOOK: Camso sprl
LINK TO THE COVID FORMULAR:
http://www.camso.com/alg/CamsoFormCovid.pdf
You have to fill in this document and bring it to Warneton Speedway.
KAMPIOENEN – CHAMPIONS 2019
CAMSO V8
1. Arthur Lehouck (Fr) 66 246
2. Jean Vasseur (Fr) 07 215
3. 3. Wim Moonen (Nl) 73 214
4. Paul Sweeney (GB) 03 148
5. Serge Edouard (Fr) 24 143
CAMSO HOT RODS
1. Glenn Verhulst (B) 14 230
2. Pierre Verscheure (B) 27 223
3. Frank Sol (Nl) 12 202
4. Sara Goeman (B) 46 180
5. Steve Delannoy (B) 01 160
LIGHTNING RODS
1. Yves Verlinden (B) 338 221
2. Adri Vantilburg (B) 340 210
3. Jonas Meganck (B) 81 202
4. Sven Vandieven (B) 271 195
5. John Thomas (B) 58 172
SUPER PRIVE CARS
1. Christian Hanzen (B) 21 265
2. David Moerenhout (B) 72 247
3. Alexis Verquin (B) 96 200
4. Vincent Verhelst (B) 77 197
5. Kevin Vannerom (B) 56 191
BANGERSTOX
1. Nino Flamang (B) 77 179
2. Koen Vanderstappen(B)117 172
3. Sydney Depoorter (B) 80 162
4. Kevin Dewulf (B) 135 137
5. David Delatte (Fr) 172 131
PRIVE CARS
1. Torino Temmerman (B) 638 365
2. Gino Temmerman (B) 793 332
3. Jordan Masson (B) 618 319
4. Wesley Temmerman (B)885 278
5. Jocelyn Vansuyt (Fr) 377 267

CAMSO V8
1° Arthur Lehouck (Fr) 66 307pt
2. Jean Vasseur (Fr) 007 259
3. Wim Moonen (Nl) 73 214
4. Paul Sweeney (GB) 012 213
5. Alex Vandermeersch (B) 19 183
CAMSO HOT RODS
1. Pierre Verscheure (B) 27 267pt
2. Frank Sol (Nl) 12 230
3. Steve Delannoy (B) 001 189
4. Sara Goeman (B) 046 163
5. Jean Charles Lequien (Fr) 25 156
LIGHTNING RODS
1. Adri Vantilburg (Nl) 340 242pt
2. Sven Vandieven (B) 271 215
3. Andre Verhelst (B) 858 206
4. Wim Debondt (Nl) 245 186
5. John Thomas (B) 58 178
SUPER PRIVE CARS
1. David Moerenhout (B) 72 212pt
2. Vincent Verhelst (B) 77 176
3. Alain Standaert (B) 63 175
4. Geert Devos (B) 4 171
5. Christophe Prevost (B) 99 170
BANGERSTOX
1. Koen Vanderstappen (B) 117 177pt
2. Stany Buysse (B) 126 158
3. Wesley Dieusaert (B) 109 143
4. Nino Flamang (B) 77 123
5. Steve Vangoethem (B) 99 111
PRIVE CARS
1. Alain Heldenberg (B) 569 294pt
2. Tony Coevoet (Fr) 484 271
3. Sven Vandieven (B) 271 269
4. Torino Temmerman (B) 638 268
5. Victorien Heuninck (Fr) 779 238
SIERRA DUO
1. Sven Vandieven (B) – Eric Exelmans (B) 151pt
2. Paul Verlinden (B) – Yves Verlinden (B) 139
3. Dieter Geysen (B) – Jules Ribbens (B) 139
4. Gerrit Kloens (Nl) – Chris Verhoeven (Nl) 126
5. Steven Dejong (Nl) – Dave Deheer (Nl) 93
IMPORTANT MESSAGE: VIA PASS IN BELGIUM
Since May 1th 2016, all vans and lorry's (over 3,5T) must pay for using the motorways. This is NOT for motorhomes or campers over 3,5T. It is the weight of the first vehicle that counts. If you have a van from UNDER 3,5T with a trailer, you must NOT pay.
Info on www.viapass.be.
You have to rent a special box at the Belgian boarder and pay by credit card.
VERY IMPORTANT TO KNOW FOR ENGLISH DRIVERS is that you also has to pay for the small part of motorway, near the Warneton track, (around 5 miles from Comines till the French boarder). A ticket is very expensive (1.000€ to pay immediately).
So, we suggest to the English drivers to avoid that small part of motorway and use the normal road. On the motorway from Dunkerque till Lille, You can go via Ypres and the normal road to Warneton or take the exit Chapelle d'Armentières and then through the normal streets (no motorway) till the circuit.

CAMSO has opened a FACEBOOK page: CAMSO sprl
Only messages/pictures/videos, concerning directly Camso or Warneton Speedway will be published on this site. Questions, concerning Warneton Speedway must be sent by email and will not be treated via facebook.

RESULTS SPRINT CARS EASTER WEEKEND WARNETON
05/04/2015
Heat 1: 6 / 95 / 191 / 96 / 69
Heat 2: 69 / 95 / 191 / 6 / 9
Final: 6 / 95 / 191 / 96 / 9
06/04/2015
Heat 1: 191 / 6 / 95 / 9
Heat 2: 9 / 6 / 95 / 191
Final: 6 / 191 / 9 / 95

RESULTS SPRINT CARS
20.04.2014
Heat 1: 69 – 10 – 95 – 11 – 6 – 5 – 9
Heat 2: 6 – 69 – 11 – 95 – 191 – 10 – 55 – 5 – 9
Finale: 69 – 6 – 11 – 10 – 95 – 191 – 55 – 5 – 9
21.04.2014
Heat 1: 6 – 69 – 11 – 95 – 10 – 191 – 55 – 5
Heat 2: 95 – 69 – 10 – 11 – 191 – 55 – 9 – 5
Finale: 69 – 10 – 95 – 11 – 191 – 55 – 5 - 9

UITSLAGEN – RESULTATS – RESULTS 01.09.2013

CARAVAN RACE: 1. JIMMY CARMOY (B) (#36) – 2. Christopher Balle (Fr) (#223) – 3. Cyprien Stamens (Fr) (#188)

RAMP ROLL OVER: 1. CHRISTOPHER BALLE (Fr) (#223) – 2. Bruno Thesse (Fr) (#94) – 3. Daniel Dumoulin (Fr) (#46)

SPRINT CARS: 1. DUNCAN PANTON (UK) (#69) – 2. Vince O'Connor (UK) (#6) – 3. Dean White (UK) (#10)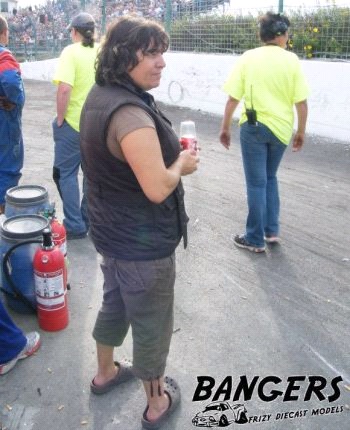 It is with great sadness that we have to announce you that Ela, wife of Uwe Wingerath, Banger official, passed away. She helped the organisation during more than 10 years.
TO ALL THE V8 DRIVERS – 19.04.2013
It is with great pleasure, that we can announce you that the Lydden Hill meeting on 15 + 16.06 will be run by Camso.
ALL the V8 cars which comply to the Camso V8 rules and to the LMV8S' rules are allowed.
All the drivers will need a Camso licence (30€ / year).
There will be each day (Saturday and Sunday) 2 heats and a final. Each day, there will be 3 trophy's to the first three in the final. Saturday evening is the truck fest with music and a big barbecue. You can stay overnight on the track. More information about when you can arrive, practice, number of laps etc. will follow later.
As usual with Camso, we will try to make the start positions, so that every driver has a chance to win. They can be changed from one race to another. All the drivers ( Camso V8 or LMV8S) will be treated on an equal way. It is not sure, that I will be there for that weekend. If not, Xavier will be the man you need for all information or problem. If Xavier is racing himself that weekend, Kevin Stickley, from Spedeworth, will do race control.
VERY IMPORTANT: TYRES.
From that meeting on, and for all the next meetings organized by Camso in 2013, ONLY the American Racer Tyres, delivered by Vince O'Connor, and made especially for Camso, since 10 years, are allowed. Tony Roots found, years ago, that this tyre represented the best value in respect to cost and life . During 10 years, they were perfect. We will keep it like that. By only allowing that tyre, we are sure that all drivers has the same tyres (bar code will be controlled) and the same chances to win.
This tyre has the following reference: 27.0/10-15S-4EC.84 DLR.
You can order the tyres by Vince O'Connor: Tel 00.44.7877 529393 or e-mail: dunton18751@aol.com
Gary Ellis can bring them to Warneton, Venray or directly to Lydden Hill.
Hoping to have a great field of cars and everyone enjoying their race.
Roland Vandermeersch

It is with great sadness that we have to annouce that Bruce Andrews (USA), co-founder from the Camso V8, and Geert Bulcaen (B) Bangerstox driver , passad away.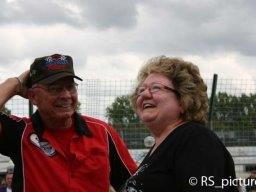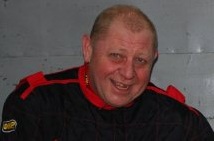 VERY IMPORTANT MESSAGE CONCERNING CAMSO V8/LATE MODEL TYRES !!!!!!!!!!!!!!!!!!!!!!!!!!!!!!!!!!!!!!!!!!!!!!!!!!!!
I just received an email from Vince O'Connor from the UK.
He is the OFFICIAL distributor in Europe for the American Racing tires, that are used by the V8's.
Vince emailed me that begin last year, an order of 150 such tires were supplied, but that order was finally brought down to only 30. He still has 120 tires in the USA, that are on "back order".
Vince O'Connor emailed me that some drivers at Venray ordered the American Tires directly in the USA at an American distributor. He controlled some of these tires at Venray AND THEY WERE A MUCH SOFTER COMPOUND THAN THOSE ALLOWED !!!! It is possible that these tires were also used at Warneton, we do not know, there was no control. But that will change.
That is cheating, and you know our position on cheating: if you have to cheat to win, you are a very poor guy and we have no respect at all for these people.
THE ONLY TYRE ALLOWED IS THE 27.0/10-15S-4EC-84 DLR. So please, if you buy tires from someone, verify the numbers on the tire. The driver only is responsible of his tires. We will control the "shore" of different cars during a meeting.
Vince O'Connor, which is racing at Warneton in the Sprint Cars, on Easter weekend, will have 11 new tyres with him. As said, he has 120 more in back order in the States. If you want more tires, please order them directly by Vince at Warneton. Or Camso can be the intermediate., but Camso will not buy nor sell tires. Note, that it will take several weeks, before they will be in Europe. I suppose Vince will only place one order this year, otherwise, the shipping cost will be too high for only a couple of tires.
If you have any suggestion, we are, of course, prepared to listen to the drivers.
I remember some discussions with late Tony Roots and we agreed not to use softer tires than those we use now since a couple of years, because softer tires = faster worn out = more expensive = faster on the track = more damage in case of an accident. And we just want to keep the formula as affordable as possible.
Roland Vandermeersch.
PS. I and probably you as well just received an email from Chris Roots, that tyres are still available. Price 89€. Order before Thuesday. I have no clue how much are available.

TO THE LATE MODEL DRIVERS – 22.03.2013
As you all probably know, there is, for different reasons, but specially the work of different people against Warneton – they will no more be allowed at Warneton, not as driver, not as mechanic, not as spectator -, a split between ELMS and Camso.
But live is going on. And V8 racing at Warneton is still alive, and it will improve. Some (3) regular Camso drivers are unable to race that weekend and for the future meetings, 2 more cars will be rented to different drivers.
On Eastern Sunday and on Eastern Monday, we will have 2 heats (25 laps) and a final of 35 laps. The startgrid for this meeting and for the other meetings at Warneton, will be in function of the "speed" of the driver/car and only partially in function of the positions in the Camso championship. For the future meetings, priority will be given to the regular Camso drivers. The "occasional" drivers will have to start at the back of the field.
The Camso championship will be held over the 6 meetings at Warneton. Nevertheless, if enough drivers are interested, we can add 1 or 2 additional meetings for the V8's ( eventually 21.04 and/or 09.06). Keep me informed about this. The points in the heats and the final are the same (from 15 till 1). The leader, halfway the race (lap 12 in case of a 25 lap race), receives 5 bonus points. If you receives a black cross for pushing or not keeping your line, you will receive 5 points less; in case of a black flag for pushing or not keeping the line, minus 10 points.
We insist to have the bookings by e-mail for Tuesday evening. Drivers, that book in later, or come at race day will have to start at the back of the field (exception can be made in special circumstances – for example: a driver which rent a car at the last moment).
At the moment, the weather forecast for the Eastern weekend is cold and maybe a shower on Sunday. We remember that in about 80 meetings we had since the beginning of the V8's, there was only 1 raceday we could not race at all, because of continuous rain from the morning till the evening. On different other days, when we had showers, we could always do minimum 2 races.
A car can be controlled if Camso thinks that the car is illegal. If a car is illegal, a one year ban in the formula at Warneton will follow. Cheating with "dipping" tyres, results in a one year ban.
VERY IMPORTANT: TYRES
- 4 new tyres are allowed at the first meeting at Warneton. The driver can take over 4 used tyres from last year. At every other meeting, one new tyre is allowed, as far as the driver finished at least 2 races on that day. That means that you can use 4 new tyres on Eastern Sunday + 1 new tyre on Eastern Monday.
- The drivers can buy their tyres where they want (for information where you can have them, call Wim Moonen or Patrick Denbiggelaar)
- Only tyres with the CAMSO stamp and colour are allowed.
- During practice, the tyres you use are free (must not be stamped)
- The tyres will be stamped on Saturday afternoon, after practice and for the drivers which come on Sunday, it will be done 15' after the start of the meeting. The tyres will be stamped and the racenumber will be put on the tyre in a mixed paint colour. You can only use tyres with your own race number. For cars which are for hire, the race number of the to hire car will be painted. If anyone is cheating with the stamp or with the paint on the tyre, a one year ban follows.
See You at Easter in Warneton
Roland Vandermeersch

THE CHAMPIONS 2011:
CAMSO V8 SUPER PRIVE CARS
1. 73 WIM MOONEN Nl 298 p 1. 64 KEVIN VERMEULEN B 234p
2. 07 JEAN VASSEUR Fr 296 P 2. 34 DAVY COOREMAN B 230p
3. 89 WIM VERLOO B 230 p 3. 6 MICHAEL LEENDERS B 214p
4. 95 GARY ELLIS GB 220 p 4. 60 ALI KADDOURI Fr 212p
5. 177 RODGER TWIKLER Nl 218p 5. 99 CHRISTOPHE PREVOT B 191p

CAMSO HOT RODS PRIVE CARS
1. 27 PIERRE VERSCHEURE B 385p 1. 746 ROLF VANTILBURG B 397p
2. 20 MARTINUS CAVE B 335p 2. 461 BERRY STAL Nl 373p
3. 21 TIM VANDENBROECK B 328p 3. 400 GERRIT KLOENS Bl 347p
4. 20 LUC NUYENS B 306p 4. 371 DAVID DELATTE Fr 303p
5. 12 FRANK SOL B 284p 5. 581 ERWIN VANDRIEL Nl 285p

LIGHTNING RODS BANGERSTOX
1. 80 ROB SCHUURMANS Nl 313p 1. 24 BERT VALGAEREN B 330p
2. 159 RONALD VERMEULEN B 308p 2. 41 PAUL DEPLUS B 282p
3. 985 DENNIS DELAAT Nl 259p 3. 123 TOM VANHAVERMAET B 256p
4. 96 KRISTOF MALESYS B 236p 4. 127 TIMO PISCADOR B 244p
5. 69 PIERRE DOMICENT B 217p 5. 112 TONY SPINNEWIJN B 211p


RESULTS SPRINT CARS WARNETON 04.09.2011
HEAT 1:
1. 69 Duncan Panton (UK)
2. 6 Vince O'Connor (UK)
3. 10 Dean White (UK)
4. 95 Roy Thompson (UK)
5. 191 Ashley Boam (UK)
6. 82 Raul Woolf (UK)
7. 487 Paul Brown (UK)
8. 5 Bob Tiller (UK)
HEAT 2
1. 6
2. 191
3. 95
4. 10
5. 82
6. 487
EUROPEAN CHAMPIONSHIP
1. 6
2. 10
3. 69
4. 95
5. 191
6. 82
7. 487
8. 5

UITSLAGEN - RESULTATS – results 22.05.2011
SPRINT CARS:
HEAT 1: 69 6 10 95 487
HEAT 2: 69 10 6 95 487
FINALE 69 6 10 95 5
BIG BANGERS TEAM RACES
1° WRECKING CREW 94pt
589 Simon Smith (GB)
143 Paul Russel (GB)
403 Marcus Sprawling (GB)
349 Lewis Price (GB)
2° GLADIATORS 59 pt
549 Phil Smith (GB)
542 Craig Oliver (GB)
423 Danny Oliver (GB)
432 Mark Munson (GB)
3° ALLIGATORS 43pt
533 Richard Coe (GB)
560 Andrew Milner (GB)
206 Phil Milner (GB)
336 Ian Smith (GB)
4° UNITED 19pt
56 KAREL EECLO (B)
192 GREGORY DELUYCK (B)
890 LESZEK MALINOWSKI (B)
277 GAVIN PERRYMAN (GB)
5° GARBAGE 13pt
390 DIRK AUDENAERDE (B)
68 SVEN DECOENSEL (B)
73 FREDERICK DEWITTE (B)
141 PAUL DEPLUS (B)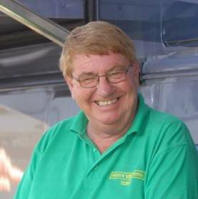 IT IS WITH GREAT SADNESS THAT WE HAVE TO ANNOUNCE YOU THAT TONY ROOTS PASSED AWAY.
Her under the message we received today from the European Late Models board of control.
Dear Competitor,
It is with great sadness that I have to inform you that today (Wednesday 18th May 2011) Tony lost his fight against Cancer and passed away peacefully at his surrey home.
Tony raced on oval tracks in England, Belgium & Holland for 37 years! Raced Superstox, Stock & Super Rods winning major championships and point's titles in all those formulae.
In recent years he raced Legends & F2 Stock Cars before joining CAMSO V8 and later, setting up the European Late Model Series. Tony will be greatly missed by us all.
Obviously this is a very difficult time for Tony's family and I am sure your prayers go out to them.
Those of you wishing to send your condolences, simply send an email to: info@latemodel.eu I will compile your thoughts and pass them on at a more suitable time.
Rest in peace Tony … God Bless
SPRINT CARS 22.05.2011
DEELNEMERS – PARTICIPANTS - DRIVERS
5. Bob Tiller (GB)
6. Vince O'Connor (UK)
10. Dean White (UK)
11. Jimmy Bryan (UK)
17. Dennis Patten (UK)
69. Duncan Panton (UK)
95. Roy Thompson (UK)
96. Dave Measday (UK)
191. Ashley Boam (UK)
497. Paul Brown (UK)
MASCAR (ex BABY GRANDS) FÜR 10/10/2010
01. Richard Wilkes (UK)
04. Ian Cameron (UK)
05. H. Hardy (UK)
11. Juli Stanford (UK)
17. Paul Patrick (UK)
19. Kevin Satterthwaite (UK)
22. Steve Stanford (UK)
23. Wayne Golloway (UK)
25. Robin Bath (UK)
32. Richard Walker (UK)
55. Mark Bates (UK)
75. Russ Best (UK)
99. Steve Dakin (UK)

IN MEMORIAM JOHN VANDEKERCKHOVE
27 YEARS CAMSO OFFICIAL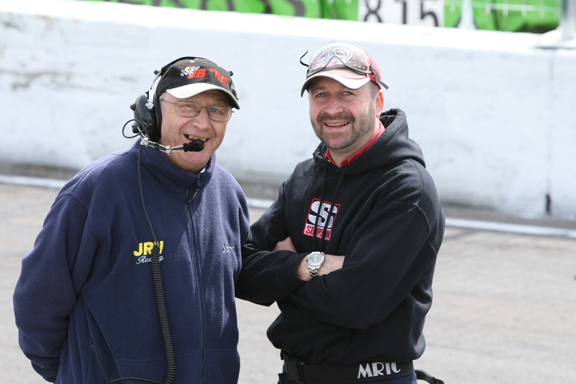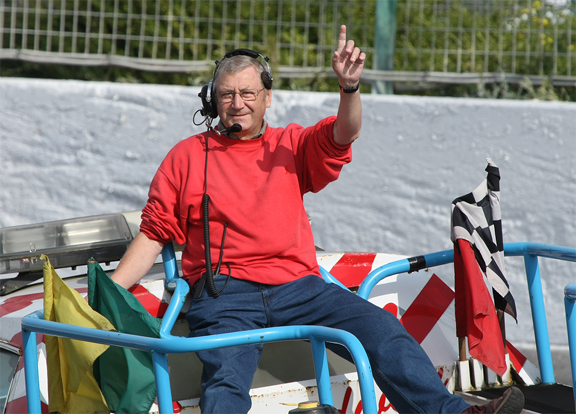 SPRINT CARS FOR 16.05.2010
5. Bob Tiller (GB)
6. Vince O'Connor (GB)
7. Peter Finnis (GB)
10. Dean White (GB)
11. Jimmy Bryan (GB)
17. Dennis Patten (GB)
69. Duncan Panton (GB)
95. Roy Thompson (GB)
191. Ashley Boame (GB)
BANGERSTOX/PRIVE CARS 16 VALVES - 03.02.2010
A demand has been introduced to use the following cars in Bangerstox:
Nissan Primera 1,6 - 16V - 96HP
Honda Concerto 1,6 - 16V - 106HP
BOTH cars are NOT ALLOWED in Prive Cars, nor in Bangerstox (more than 90HP standard)
RULEBOOK FOR THE BANGERSTOX - 23.01.2010
As we have more and more English drivers, which want to race with the Bangerstox, we tried to translate the rulebook. Sorry for the faults, but we hope you will understand it. We would, of course, appreciate if someone could translate it in "correct" English.
BANGERSTOX .
Are almost the same cars, which are used in the Prive Car class, but with light contact allowed. Light contact means that another car may be pushed around - ONLY to the INSIDE - or that another car may be pushed in the back to make the way free to pass.. It is not allowed to continu to push till the other car is in the wall or to drive at speed on a parked car. Driving like in the Bangers is forbidden. A FOLLOW-IN TILL THE WALL IS SANCTIONNED WITH A LIFE BAN IN THE FORMULA.
In case of no-respect of "light pushing" , the driver will be suspended for one race, one or more meetings, or even a longer period, depending how hard was the contact.
Warning: Cars, which are on the list of the Super Prive cars, are not allowed in PriveCars nor in the Bangerstox.
The cars must comply fully with the Private Car Regulation, unless the following points:
Spaghetti exhausts are only allowed if they are standard mounted on the car.
There will be stringent control on the noise of the exhaust.
- 4 point seat belts required
- Neckbrace to prevent the whiplash is compulsory.
- Only cars with a standard capacity of 2000cc, which are allowed in the Prive Cars formula are also allowed in the Bangerstox. Ford Granada, Ford Scorpio, Ford Mondeo, all models Mercedes and Volvo 240, 740 and 940 are NOT allowed. Station wagon ( Break) is permitted. The cars may standard NOT have more than 110HP (excluding the Saab 900 with 116pk - if you wish to use a car, which is not allowed under these rules, then you can sent, by e-mail, a request to CAMSO, which will submit the inquiry to the scrutineers). 4x4, turbo, more than 8 valves per cylinder are NOT allowed. INJECTION IS ALLOWED, AS FAR AS IT IS NOT A MULTI POINT INJECTION.
From 2010 on, Camso may eventually allow some 12 or 16 valves (only carburettors or mono point injection – NO Multi point injection), as long as they do not have more than 90HP standard. If You want to use such a car, ask per e-mail the permission to Camso. Camso will ask the scrutineers their advice; If the car is allowed, it will be published on the Camso site, under "News".
- The door on the side of the driver may be welded. The other doors may be fastened with either maximum 6 screws or by welding maximum 6 plates of 5cm x 5cm. The door on the CO-PILOT SIDE MUST be welded or bolted or fixed with a safety belt. The trunk may NOT be welded, and may only be secured with 4 bolts or welded with 4 plates of 5cm x 5cm.
- There are NO REINFORCEMENTS alowed, except where the driver sits. These reinforcements may only serve to protect the driver. On the outside of the drivers door, a protection plate of minimum 50cm high and minimum 6mm thick must be fitted (pieces of guard rail, U-profiles or any protection, which could be dangerous for the other participants, are prohibited). The bottom edge of the plate must be at least equal to the door sill. This doorplate must be minimum 5cm in front of the A style and minimum 5cm past the B Style of the car. This door plate must be fixed with 4 bolts. The screws may not protrude beyond the thickness of the bolt. A wooden bar behind the seat of the driver is NOT permitted. The protection of the distribution, the Delco or the oil filter is allowed if these parts are in the front of the engine (not if they are on the side). This protection can be of iron with a thickness of maximum 5mm and should not be considered as a reinforcement.
- The hood may only be fixed with 2 rods, which do not pass more than 10cm above the hood,.These rods may not come more forward than the front of the engine. On a Ford Sierra, the front bar of the chassis may be replaced with one of the same size and thickness. Bumpers may not be exchanged (for example from another car or model).
- Silent Blocks, aluminum engine mounts and gearbox aluminum mounts may be made from iron, provided they have the original size . The position of the engine may not be changed.
- Double flaps on the tires are allowed (to avoid flat tires)
- No body parts (except the doors - see above) may be welded. Plastic bumpers must be properly secured.
- A watertank is alowed, but must fully comply with the Prive Car Regulation, the overflow from the watertank must go to the bottom of the car. The watertank may be rectangular or L-shaped, a U-shape is NOT allowed. The front part of the watertank may not come further than the front of the engine. The construction of the water tank may not be considered as a reinforcement.
- When the petrol tank is mounted inside, he must fully comply with the General Regulations (copper pipes, fuel tap, etc.) the petrol tank may be fitted close to the seat of the pilot, provided the inspectors judge it safe (well attached) .
In this class the race numbers are from 10 to 250. The numbers on the roof panel MUST be from Camso.. The numbers on the doors may be painted, these may only be black numbers on a white background and must have the same size as the CAMSO numbers; they may not be painted with a spray. The door numbers may also be fitted on the backdoor.
The startgrid is the same system as in the Prive Cars; the distance between the different groups can be reduced, if not enough cars at the start.
The tires are the same as in the Prive Cars; only normal street tyres ( maximum width 185 – 195 or wider not allowed - minimum serie 65; no series 60 or 55 allowed; serie 70 or higher is allowed).
Coolant (antifreeze) is NOT allowed, except during the organizations in March, November or December and ONLY WHEN THE OUTDOOR TEMPERATURE IS VERY CLOSE TO THE FREEZING (3 ° Celsius or less). It will be indicated on the Camso website under "News", the Thursday or Friday before the meeting, if on these days, antifreeze is allowed. In that case ONLY the BLUE ONE is allowed.
BOOKING IN: The booking in procedure is the same as for the Prive Cars. Payments should arrive at Camso,at last Wednesday night 20u00 before the meeting (including for the races on Easter Monday and Whitsun Monday) or at least four days (10:00) for the meeting, if the meeting is in the week. There is NO prize money, nor in cash or in prices, and there is no free ticket for a mechanic. There is a championship held in Warneton called: Warneton Bangerstox Championship.
All points of the Prive Car regulations are also applicable here.
Repair to the body/carrosserie is allowed, if it is done done with the same material and same thickness as standard. In any case, the repairs may not be considered as reinforcement.
INSPECTION: Each driver has to pass scrutineering before racing. This scrutineering will take place till 15 minutes before the start of the meeting. The scrutineering will be held on the track near the start line. If the car has not passed scrutineering, the driver will be able to start at the race.
VERY IMPORTANT: CHEATING IS SANCTIONNED WITH A LIFE BAN IN THE FORMULA. In 2009, we have banned for life 2 drivers for cheating (one for other shock absorbers and the other one for a "tuned" engine).
It must be finished with fitting a gear box from another type or model; with fitting thicker oil in the shock absorbers; fitting other inlet or outlet manifolds; fixing the back axle or fitting negative angle on the wheels; fitting other carburettors, driving an engine with a higher compression ratio than standard etc.
All that is NOT standard. Standard means as the car has been delivered from the factory. If you have any doubt if something is allowed or not, please ask Camso Abefore.
We do not accept that some cheaters destroy the pleasure of 95% of the Bangerstox drivers which race just for fun.


MASCAR (ex BABY GRANDS) results
Heat 1
99 – 01 – 20 – 22 – 11 – 82 – 8 – 17
Heat 2
20 – 01 – 11 – 22 – 82 – 17 – 16 - 8
Heat 3
01 – 20 – 11 – 22 – 82 – 94 – 8 - 99
Final:
20 – 01 – 22 – 82 – 17 – 16 – 8 – 94 – 11
RESULTS SPRINT CARS 23.08.2009
Heat 1.
1. Duncan Panton (GB) 69
2. Vince O'Connor (GB) 6
3. Roy Thompson (GB) 95
4. Ashley Boam (GB) 191
5. Dennis Patton (GB) 1
6. Dean White (GB) 10
Heat 2.
1. Duncan Panton (GB) 69
2. Ashley Boam (GB) 191
3. Vince O'Connor (GB ) 6
4. Dean White (GB) 10
5. Roy Thompson (GB) 95
FINAL
1. Duncan Panton (GB) 69
2. Vince O'Connor (GB) 6
3. Roy Thompson (GB) 95
4. Ashley Boam (GB) 191
5. Dean White (GB) 10
6. Gary Ellis (GB) 4
Broken in practise: 11. Jimmy Bryan (GB) 11
487. Paul Brown (GB) 487


CAMSO EXPAND HIS ACTIVITIES – 05.08.2009
The last years, the Historic Rallys are booming, especially in Belgium, Germany, United Kingdom, Spain and Italy. Therefore, Camso decided to buy a Ford escort Mk2 Group 4 BDG (alu bloc) with 270HP, for renting the car.
This car is completely new rebuilt by Mark Solloway with new engine, new ZF gearbox and new Atlas rear axle.
This car is FIA homologated and has the FIA pass. It is built exactly like the factory Escorts from end of the seventies.
The actual leader in the World Championship Rally WRC, Mikko Hirvonen (Finland) has taken possession from exact the same car, a couple of weeks ago.
If everything goes well, the car will be delivered on September 7th and will do his first rally at the Tour of Flandres in Roeselare on September 11,12 and 13.
EUROPEAN LATE MODELS AGAIN ON MOTORS TV - 18.05
The Eastern Monday Races of the European Late Models (ex Camso V8) will pass again on Motors TV (ENGLISH EDITION) on
TUESDAY 19.05 at 02h05am and at 03.00pm
WEDNESDAY 20.05 at 10.20pm
You will find the programm on www.MotorsTV.com and click TV Guide UK
EUROPEAN LATE MODELS ON MOTORS TV – 02.04.2009
Tony Roots has found the funds for the first 4 meetings of the European Late Model Series; the report of 30 minutes will show the races at Warneton and driver interviews.
Roots Racing is looking for more sponsors to cover the remaining 8 races. During the Eastern weekend (races on Sunday and Monday) an English TV Team will come over to Warneton to film the event.
On Eastern, there will probably be 18 cars; on Eastern Monday Camso expect 20 (Kurt Dujardijn and Anton Gonnissen only race on Monday. Finally Tony Roots #77 will not be able to race (too short after an operation); he is looking for another driver on his car.

23rd February 2009

Dear Camso V8 Driver,
In an effort to secure the future of CAMSO V8's we felt that action needed to be taken to inject new interest in the formula.
Please find attached a press release which has gone out to 12 UK & 8 USA Motorsport publications. By the end of this week an updated press release will go to mainland Europe publications.
The purpose is to attract new drivers, mainly from the now defunct ASCAR series but also open to any American Stock Car with certain
limitations.
Also attached is a letter directed to drivers laying out the incentives to race at Warneton and on the UK tracks.
This Saturday I will unfortunately be missing from the prize giving as I will be at Ipswich Speedway testing with my V8 and Colin Whites ASCAR. This is the first step in ensuring the cars are equal in performance. Colin is of the opinion that their extra 30-50HP is sufficient to overcome the additional weight they carry of 200kgs. This Saturday's and March 28th test at Warneton will confirm (or otherwise) this.
Roland VDM & Dean Wood from Spedeworth UK are supporting this incentive and we are hoping for your continued support to make this a success.
Best Regards
Tony Roots
+44 (0)7860 327397
team@rootscontractors.co.uk
AMERICAN STOCK CAR CHAMPIONSHIP TO HIT EUROPE
Media information: 22 February 2009
An all new North American stockcar series is to run in Europe this year. The new oval-based Late Model Series is set to launch in the coming weeks.

The championship is the result of talks between established Belgian stock car promoter CAMSO, Spedeworth International Ltd. and the SCSA V8 Trophy. Open to any North American stock car with a wheelbase of 104-105 inches, the championship will follow performance-equalising guidelines to allow former ASCARs to race alongside CAMSO V8s.

Fourteen rounds are already confirmed; ten will take place in Belgium, with a further four in the UK. Racing will kick-off with a double-header on 12-13 April at Warneton International Speedway, Belgium.

Eighteen cars and drivers have already been confirmed, including British CAMSO V8 driver Kelvin Hassell. "This is an incredible new initiative, and I'm very excited to be a part of it," said Hassell. "There is a good, solid fan base for American-style stock cars in Europe and the championship is set to be extremely popular. Its also a really good way to get into the American NASCAR series and ASA, as we use identical cars.

"We have the dates, the finance and a strong grid of cars, now we are just waiting to see who else would like to come and take part."

Teams and drivers entering the championship are set to benefit from prize money, free entries and a limited amount of free tyres. Negotiations are also underway for TV coverage in mainland Europe and the UK.

Notes to editors

Launch information will be issued in a weeks time along with a full calendar and Team/Driver information
Hi res images available on request

For more information, please contact:

Tony Roots
Tel: +44 (0)786 032 73 97
Email: team@rootscontractors.co.uk
DRIVERS BOOKED IN ON TUESDAY 31.03 FOR THE MEETING AT EASTERN (12.04) see under "drivers"
DRIVERS BOOKED IN ON TUESDAY 31.03 FOR THE MEETING AT EASTERNMONDAY (13.04):
CAMSO V8
2. Kurt Dujardijn (B)
3. Serge Blanquart (Fr)
4. Frédéric Bernier (Fr)
5. Franck Leotard (Fr)
07. Jean Vasseur (Fr)
17. Bruce Andrews (USA)
19. Xavier Vandermeersch (B)
22. Anton Gonnissen (B)
46. Miguel Gomes (Portugal)
66. Vincent Lehouck (Fr)
71. Bertrand Zore (Fr)
73. Wim Moonen (Nl)
75. John Steward (GB)
77. Tony Roots (GB)
78. Colin White (GB)
88. Kelvin Hassell (GB)
95. Gary Ellis (GB)
98. Tony Hurdle (GB)
99. Daniel Boys (GB)
xx. Sam Collins (GB)
222. Jos Janssen (B)
SUSPENSIONS 08.03.2009:
Banger drivers Aaron "Festers" Keoghan and Dave "Daisy" Harding are suspended till the World Cup included (12.07) for dangerous behavior in the car park.
29.09.2008:
Due to noise during the night (racing on the track at midnight) the English red Ford Capri A 868 RFM + Ford Tourneo R 182 AVM will no more be allowed to stay overnight at Warneton on a Saturday night.
QUALIFIERS WORLD CUP BANGERS 2008:
1 MAARTEN STEENBEKKERS NL
2 PATRICK BRUURS NL
8 MICHAEL KOLLENBERG NL
24 MARK DE LAAT NL
26 JEROEN MULLER NL
27 DALE HUGHES GB
36 JIMMY CARMOY B
40 WALTER VAN ROSMALEN NL
45 ANTHONY CROWSHAW GB
53 BEN HOLTROP NL
56 KAREL EECKLOO B
60 TON VAN HAAREN NL
63 FREDERIK DE WITTE B
80 EVERT DIJK NL
86 ALWIN GRIT NL
87 JUSTIN KAPPERT NL
88 RANDY MULDER NL
99 STEEVIE VAN GOETHEM B
119 MARIO WATERSCHOOT B
136 CLYDE WILLIAMS sr GB
147 FRANCOIS DEROUBAIX FR
158 SHANE DAVIES GB
185 STAN YAXLEY GB
203 DARREN NASH GB
206 PHIL MILNER GB
225 BAS SCHIPHORST NL
240 PATRICK VEKEMAN B
248 DAVE HARDING GB
250 GERT HOEKMAN NL
277 GAVIN PERRYMAN GB
280 BJORN KOERS NL
286 PHILLIPE VAN TROYS B
321 BRETT FRY GB
333 HUGO RAVEN NL
336 IAN SMITH GB
349 ERIC VAN MIGGENRODE B
351 KEVIN HUYBRECHTS B
352 DANNY AELTERMAN B
390 DIRK AUDENAARDE B
421 NIGEL RILEY GB
432 MARK MUNSON GB
470 ANDREW DAVIES GB
549 PHIL SMITH GB
665 DIDIER CALLEWAERT B
708 ALAIN VAN SLIJCKE B
757 JO VAN RIJSSELBERGHE B
841 FRANK WILLIAMS GB
885 MORICE KATIER NL
997 PETER APPELMANS NL

LAST CHANCE QUALIFIERS
3 PETER SCHEPENS B
10 EMILE LUYBEN NL
20 MARK GEERTS NL
28 NEIL OSBOURNE GB
33 YONI COOL B
44 RICHARD STEEGHS NL
61 HENDRIK DOMINEE NL
74 WESLEY VAN HUMBEECK B
77 ANDY VAN HUMBEECK B
111 DENNIS WEEGERINK NL
141 PAUL PENTACOST GB
174 DAVE OSBOURNE GB
179 STUART NIGHTENGALE GB
193 PIETER VERHULST NL
221 JUSTIN RILEY GB
227 NIELS NIJHUIS NL
229 ALEXANDER LOOCK B
347 LEWIS PRICE GB
350 DIRK MARTENS B
363 BRIAN JARVIS GB
401 ARNE EVERTSEN NL
407 STEVE NELSON GB
509 ROB KRUDERS NL
512 SHAUN HARVEY GB
513 LEWIS HARVEY GB
521 ASHLEY RILEY GB
542 GRAIG OLIVER GB
589 SIMON SMITH GB
740 ARJAN POTJES NL
741 CHARLIE DANIELS GB
777 ARJAN VORNINK NL
884 ROBERT EMAUS NL
890 LESZEK MALINOWSKI B
926 TIM KRUDERS NL
959 AARON KEOGHAN GB

THE EUROPEAN CHAMPIONSHIP FOR BANGERS AT WARNETON ON 7 SEPTEMBER SEEMS TO BE EXCEPTIONNAL. BETWEEN 85 AND 95 DRIVERS WILL START (37 ENGLISH ARE BOOKED IN)
DUE TO THIS UNEXPECTED SUCCES, CAMSO HAS CHANGED THE PROGRAM. ALONGSIDE THE EURO CHAMP AND THE DD, THERE WILL BE FOUR (!!) ALLCOMERS RACES. ON SATURDAY, THERE IS ALSO A LAST CHANCE QUALIFIER. YOU WILL FIND THE FINAL PROGRAM UNDERNEATH.
THE ENTRY ON SATURDAY IS FREE FOR THE PEOPLE WHICH BUY A TICKET FOR THE SUNDAY.
UK OVAL LEGENDS (21 cars)

2 RICHARD STAGG (GB)
6. IAN HALES (GB)
7. TREVOR JAMES (GB)
8. DEREK HALES (GB)
11. JONATHON EVANS (GB)
15. STEVE STRETTON (GB)
16. NATHAN NICHOLLS (GB)
19. DEAN THOMPSON (GB)
52. MARTIN LAMB (GB)
60. SIMON ROURKE (GB)
74. JEFF MARSHALL (GB)
78. MARK DEWS (GB)
98. RICHARD POULTER (GB)
105 KEVIN HUGHES (GB)
114. DAMIAN WRIGHT (GB)
156. PETER BLUNDELL (GB)
161. DANIEL HOLDEN (GB)
266. LEE HOLDEN (GB)
285. DARRON LEWIS (GB)
677. ADAM MARSHALL (GB)
808. JEFF PRITCHARD (GB)
WORLD CUP F1 + F2 STOCK CARS at WARNETON on 16 + 17.08
SMC Venray has rent Warneton Speedway to organise the World Cup 2008 Formule 1 and formule 2 Stock Cars. The organisation is entirely done by SMC Venray. Camso has no involvment in it.
The races are Saturday from 2.00pm till 6.00pm (no permission for racing later) and on Sunday from 10.30am till 6.00pm.
At the moment 40 F1 Stock Cars are booked in and it seems there will be between 50 and 60 F2's. Warneton is at only 1 hour driving from Calais - ferry Dover Calais around 75 mintues - and is, with his high banking, one of the fastest short ovals in Europe and the UK. For the way from Calais to Warneton, see on our website.
The Camso laptop computer has been stolen, 2 weeks ago, and we did not have any backup. Sorry if we did not answer to some e-mails.

Results Warneton 5 + 6 July 2008
SPRINT CARS
Heat 1
1. #17 Dennis Patton (GB)
2. #6 Vine O'Connor (GB)
3. #9 Barry Amas (GB)
4. #69 Duncan Panton (GB)
5. #5 Bob Tiller (GB)
6. #95 Roy Thompson (GB)
Heat 2
1. #69 – 2. #95 – 3. #11 (Jimmy Bryan GB) – 4. #6 – 5. #9 – 6. #5
Heat 3
1. #6 – 2. #69 – 3. #95 – 4. #11 – 5. #9 – 6. #5
Final
1. #69 – 2. #6 – 3. #11 – 4. #95 – 5. #17 – 6. #5
BABY GRANDS
Heat 1
1. #22 Steve Stanford (GB) – 2. #82 Richard Walker (GB) – 3. # 75 Russ Best (GB) – 4. #41 Jon Pomeroy (GB)
Heat 2
1. #22 – 2. #75 – 3. #11 Juli Stanford (GB) – 4. #41 – 5. #77 Mark Webb (GB) – 6. #82 – 7. #88 Iain Mac Donald (GB) – 8. #95 Ty Bowers (GB)
Heat 3
1. #82 – 2. #75 – 3. #88 – 4. #11 – 5. #41 – 6. #22 – 7. #77 – 8. #95
Final
1. #22 – 2. # 11 – 3. #41 – 4. # 75 – 5. #88 – 6. #95

GREEN ANTIGEL IS FORBIDDEN
Green antifreeze is forbidden in ALL formulas (blue one is allowed); 2 cars were total loss at the last meeting due to the loss of green antifreeze (as slippery as oil). Sanction: suspension for the rest of the day + suspension for the next meeting.
REAR AXLE IN CAMSO HOT RODS AND LIGHTNING RODS:
The rear axle is these 2 formulas may not be moved. There is a maximum tolerance of 0,5cm

RESULT RAMP ROLL OVER
1. Dries Vanrobaeys (350) 225pt
2. Bruno Thesse (94) 162pt
3. Anthony Vahie (138) 156pt
4. Sebastien Dessaux (229) 144pt
5. Dimitri Maton (841) 113,50pt
6. Frederic Schaetzler (240) 107,50pt
7. Jonathan Piedanna (477) 73pt
8. François Deroubaix (147) 72pt
9. Andre Flandrin (465) 0pt
10. Cedric Beaune (230 0pt

JEAN VASSEUR (France) Champion 2007 in the Camso V8 Formula.
After having seen the video tape of the second heat at Warneton, on 13/10/2007, the race jury decided that the penalty (1 place back + 5 points in the championship) given to Jean Vasseur, was a wrong decision.
That means that Jean Vasseur (#007) is the Champion 2007 with 2 points advance on Gary Ellis (#95)
Roland Vandermeersch
TV COMMERCIAL FOR CAMSO V8






A professional cameraman made a publicity spot on the Camso V8. This spot will passat the French speaking
 Belgian Television AB3 (only via cable) 3 times per race day (13 May – 27 + 28 May – 8 July – 2 September)
 in "Speed Action". You can see this spot on www.cqfdimage.be – identification: camso – mot de passé: pub – 
click on télécharger






Roland Vandermeersch